We're a full-service provider of extermination services.
Although pests are extremely common, the sight of one can send you into a frenzy, especially if it pops up in your living space. It's hard to feel like your home is a safe haven when you have to share it with an infestation of ants, bees, beetles, cockroaches, spiders, bed bugs, or other creepy-crawlies that send shivers down your spine. Luckily, you don't have to deal with this problem alone. At The Dead Pest Society, we're a full-service provider of extermination services. We work diligently with property owners and clients throughout Kernersville, North Carolina area to address a range of pest concerns and deal with them appropriately.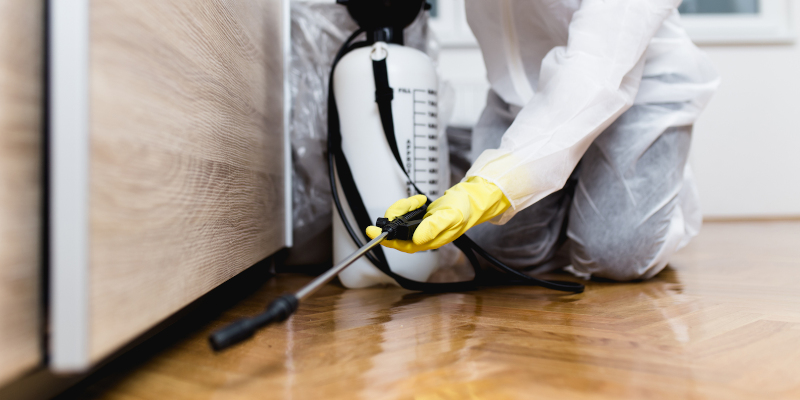 Over the past two decades, our team has been serving local customers who don't want to deal with pests in their homes. During that time, we have stayed current with the latest methods and advancements in our industry, developing innovative pest control methods that eliminate pests for good. We can provide extermination services for ants, yellowjackets, bees, mosquitos, hornets, beetles, rodents, boxelder bugs, spiders, carpenter ants and bees, flies, cockroaches, ticks, fleas, wasps, and many other pests. Additionally, we're certified by the state of North Carolina to provide wildlife control services, handling raccoon, squirrel, bat, and possum removal.
If you find yourself in need of extermination services, contact the team you can trust to take care of the problem. We offer highly effective and safe solutions to pest problems, ensuring that your infestation becomes a thing of the past and allowing you to feel safe and comfortable in your home once again.
---
At The Dead Pest Society, we offer extermination services in Winston-Salem, Asheboro, Kernersville, Lexington, Colfax, Belews Creek, and Thomasville, North Carolina.