Our team offers the effective termite control services you need to keep your home safe from these damaging insects.
Here at The Dead Pest Society, we have experience in dealing with a wide variety of pests, including those that are merely annoying and those that are genuinely harmful. In particular, we have extensive experience in termite control, and we can help you eliminate these damaging insects before they can do any further damage to your home.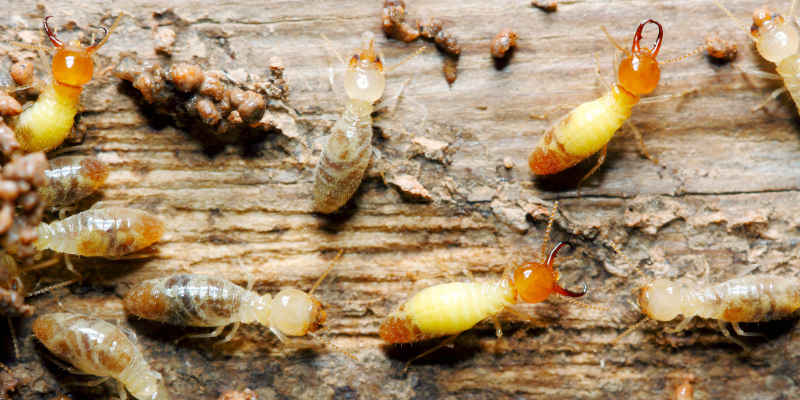 Our pest control technicians have over 30 years of combined experience in this field, including a great deal of experience in termite control, so you can count on us to deliver the effective, reliable solutions you need. If you have seen signs of termite activity around your home—such as shed wings, hollow-sounding wood, or piles of frass (termite droppings)—you should give us a call right away to get the termite control treatments you need.
Our team will treat your home using pesticides and baits to eliminate the termite colony, and after that, we can set you up on a recurring treatment schedule to prevent more termites from infesting your home in the future. If you have questions about our termite control services, feel free to reach out to us directly to get the answers you are looking for.
Our team is proud to serve the Belews Creek, North Carolina community, and we want to help you protect your home from termites. If you suspect that you have a termite problem, we encourage you to give us a call to get our termite control experts on the job as soon as possible.
---
At The Dead Pest Society, we offer termite control services in Winston-Salem, Asheboro, Kernersville, Lexington, Colfax, Belews Creek, and Thomasville, North Carolina.