Our team offers high-quality pest exclusion services that will keep pests out of your home.
Our team at The Dead Pest Society has extensive experience in the pest control industry, and we have helped countless people get rid of pests such as cockroaches, rodents, and more. While we have the right tools, equipment, and knowledge to help you get rid of pests once they are already in your home, we also know that you would prefer to keep them out altogether. Fortunately, we also offer pest exclusion services to do just that.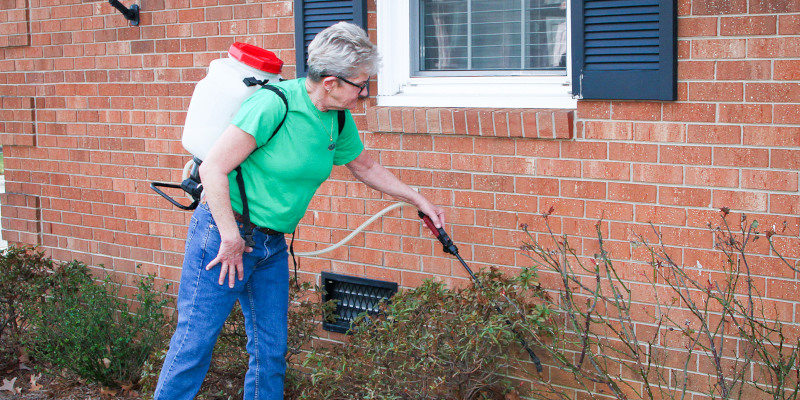 Effective pest exclusion requires a multi-pronged approach. One of the prongs is finding any gaps in your home's exterior that pests could potentially use to make their way inside, then sealing those gaps up tight. This often involves replacing weather stripping on doors, renewing the sealant around windows, and filling in any gaps in the exterior walls.
In addition, we might trim back your trees or shrubs to prevent pests from using the branches as a way to get close to your home. Then, we will apply pesticide treatments around the exterior of your home to further discourage pests from making their way inside. We'll set up a schedule to renew these treatments to make sure you get the long-term protection you deserve.
Our team is proud to serve the Winston-Salem, North Carolina community, and we want to help you keep pests out of your home, business, or other property. If you are looking for pest exclusion experts you can count on to get the job done right, we encourage you to give us a call.
---
At The Dead Pest Society, we offer pest exclusion services in Winston-Salem, Asheboro, Kernersville, Lexington, Colfax, Belews Creek, and Thomasville, North Carolina.