Pest control is a crucial part of homeownership. Pests can be responsible for transmitting a variety of diseases to humans, including Lyme disease, hantavirus, encephalitis, West Nile virus, and many others. These illnesses can pose significant risks to you and your family, which is why it is vital to implement effective pest control strategies to protect you and yours. While the risks of various pest-borne diseases can never be zero, reducing the chances of contracting those at your home can be invaluable.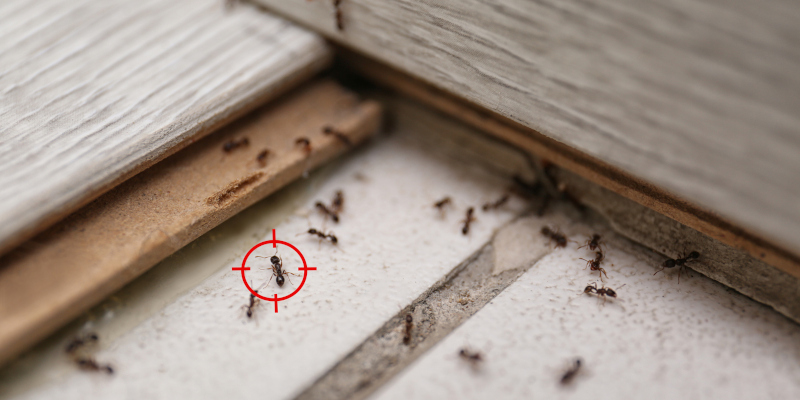 Because pest control is an important measure to protect your family, it is crucial to choose a team who is able to mitigate the risks of pests while also taking proactive measures that are effective and safe for your home. Your home is where you should feel the safest, and keeping your living space healthy and pest-free is paramount.
Our team at The Dead Pest Society has over 30 years of combined experience tackling pest issues in and around the Winston-Salem, North Carolina area. We understand the local pest challenges, which makes our team an excellent choice for all of your pest control needs. While we strive to eliminate pests from your home, our end goal is to restore the sense of security and peace of mind in your home.
Our owner is a certified wildlife agent in North Carolina, and every member of our team is equipped to handle many challenges pertaining to pest issues. We are excellent problem solvers and work to find the most innovative and effective solutions to remedy your issues. No two pest issues are the same, so we tailor our approach to your unique needs to ensure your problem is being targeted properly and that the root cause is being addressed.
We are committed to high-quality service and attending to your custom needs while delivering exceptional customer service. Our team understands how stressful it can be to deal with pests, so we will do our best to streamline the process and keep it as stress-free as possible. Give us a call today to inquire about our services and to see how our pest control services can benefit your home!