When you need possum removal, call our team right away to prevent damage, unwanted odors, and the spread of disease.
Although possums are nocturnal creatures, it is not uncommon to see them during the day, especially if they are hanging around your property. If you haven't seen them, but still suspect you may have a possum problem, there are certain indicators to watch for: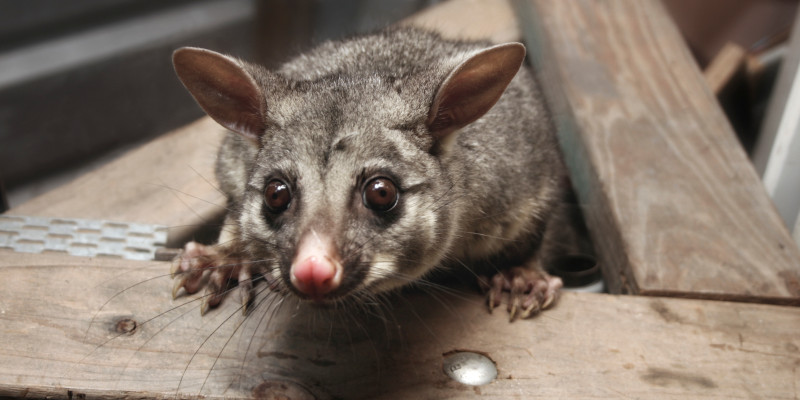 Pet food – Possums love cat food. If your outdoor cat's food disappears much quicker than is normal, you may have a possum around.
Foul smell – Possums are quite adept at leaving terrible odors. Whether it be from their waste or from the decaying smell of a deceased possum, the foul odor will prompt you to seek possum removal as soon as possible.
Scratching and building damage – As possums climb, rip, and build their nests, you may hear loud scratching sounds or see damage on your rooftop, siding, or eaves
If you have a possum or group of possums on your Colfax, North Carolina property, it is important that you seek out possum removal quickly. Possums can carry a number of diseases and harmful bugs such as ticks, lice, and fleas. These can spread to your household pets or belongings. Possums are curious animals who don't see well. They may enter buildings through open doors or windows. Residents commonly find them in their attics, crawlspaces, garages, or under a deck.
When you need quick and effective possum removal, you can rely on our team at The Dead Pest Society. With over twenty years of experience in wildlife management and pest control, we can be trusted to provide humane removal of possums and other unwanted wildlife so that you can feel safer and more at ease in your home.  Call us at The Dead Pest Society today for your possum removal.
---
At The Dead Pest Society, we offer possum removal services in Winston-Salem, Asheboro, Kernersville, Lexington, Colfax, Belews Creek, and Thomasville, North Carolina.