Take quick action by calling us for reliable rodent control before your rodent problem gets out of hand.
Have you recently discovered small droppings inside your home? Have you heard small scratching sounds at night or perhaps even seen a small rodent scurry across the floor? When you see the first signs of a rodent problem, it is important that you act quickly. Although using a good trap in the right area may take care of the problem if you catch it early, this is not always the case. The problem is that mice, rats, and other rodents are proficient breeders, and what may be a small problem now can become bigger quickly. As they breed, the amount of waste they produce and germs they spread increases rapidly. For the most efficient rodent control in Colfax, North Carolina, it is in your best interest to seek the help of a professional pest control and wildlife management company such as our team at The Dead Pest Society.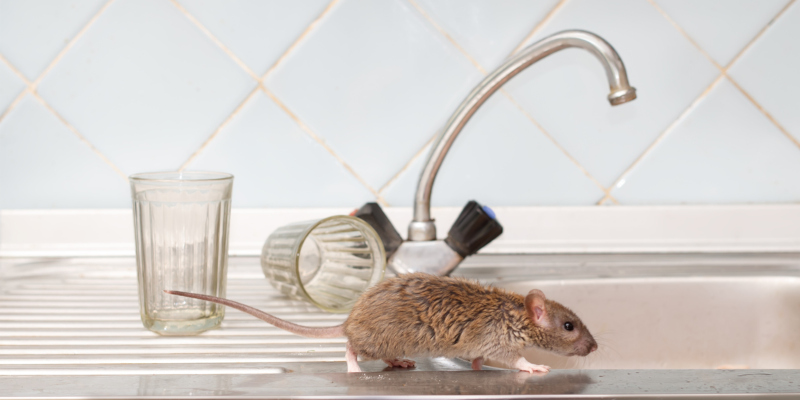 Here at The Dead Pest Society, we can help with rodent control for:
Rats – Adult rats can be seven to nine inches in length, though young rats may be mistaken for mice as they are similar in size. They can also fit through small holes, about the size of a quarter. Rats tend to be more fearful than mice and will often remain in the lower levels of a structure and can be more difficult to trap.
Mice – Mice are smaller than rats, but also much bolder. These creatures can fit through tiny holes, smaller than you may think. They are also adept climbers and will go anywhere in search of food or nesting materials. You can find them anywhere from attics to crawlspaces or underneath kitchen appliances. They also tend to be more curious and more likely to explore a baited trap.
Whether you have a mice or rat problem in your home, these creatures can cause problems quickly. They can gnaw wires or get into building materials, leaving waste and other damage. Storage containers that are not sealed tightly can be venerable to penetration. Our adept and well-trained technicians can help you rid your home of these rodents as well as other wildlife invaders such as squirrels, raccoons, possums, and bats.
As a local, female-owned business, we have been in business for twenty years. In that time, we have proudly offered effective rodent control solutions to homeowners in the Colfax area accompanied with excellent customer service and fair, competitive rates. We understand the stress and urgency you may feel when dealing with rodents in your home. When you call us for rodent control, you can rely on our over thirty years of combined experience to provide the most effective methods available to eliminate your problem. We can come to you regularly to make sure the rodents stay away. We can also answer any questions you have and help you know the best actions to take in order to prevent future invasions.
Here in Colfax, we live in a beautiful part of the country, but that doesn't mean we need to share our homes with all of its creatures. When you have a rodent control problem, reach out to us right away at The Dead Pest Society.
---
At The Dead Pest Society, we offer rodent control services in Winston-Salem, Asheboro, Kernersville, Lexington, Colfax, Belews Creek, and Thomasville, North Carolina.
Similar Services We Offer: