You can count on our pest control services to get the job done.
Why settle for sharing your living space with unwelcome guests when you can get rid of them with a simple phone call? Of course, these unwelcome guests refer to pests such as spiders, ticks, wasps, fleas, earwigs, or ants, to name a few. You can count on us to solve your pest problem with our pest control services.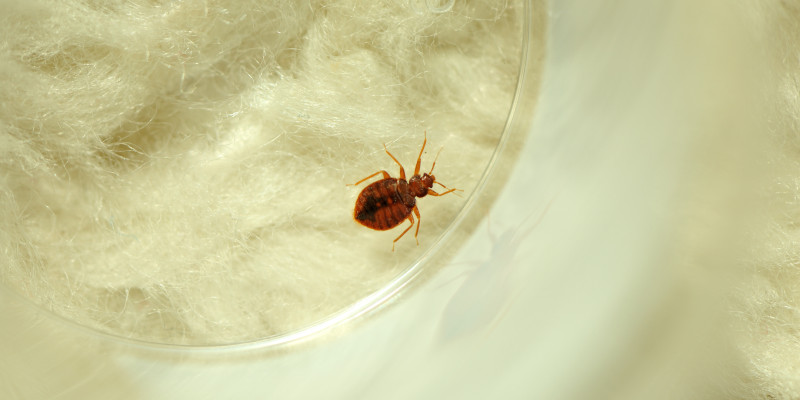 We serve the Thomasville, North Carolina community and surrounding areas. Over the last two decades, we have expanded and improved our business to make us one of the top companies for pest control in the Thomasville area. Today, we have 30 years of combined experience. Our impressive level of knowledge and expertise is evident through our effective pest control methods and services.
Not all pest control methods are effective or even safe. Here at The Dead Pest Society, though, you can rest assured that our methods are safe and highly effective, so your home will be thoroughly rid of those unwanted pests in a non-hazardous way. We offer regular or one-time services that allow you the flexibility to call us when you need us.
Our pest control services are the best for a reason. We are more than happy to take a look at your situation and offer a free estimate to help you get a better idea of our process. And if you're ready to get rid of those pests,
give us a call
! You can reach out to us here at The Dead Pest Society for more information about our services.
FAQs About Our Pest Control Services
Our team at The Dead Pest Society has extensive experience in the pest control industry, and we want to help you keep your home pest free. Below, we'll go over a the answers to a few of our most frequently asked questions to give you a better idea of what we can do for you.
What pests do you deal with?
Our team offers a comprehensive range of pest control services, so you can come to us for help with just about any infestation. Whether you have ants, mosquitoes, bed bugs, fleas, ticks, bees, wasps, or anything else, simply give us a call to get our experts on the job. We'll target our methods to most effectively combat the pests in question to achieve the effective results you deserve.
How long will it take for your pest control treatments to take effect?
Our pest control treatments start working right away, but how long they take to achieve results depends on the specific pesticide and how the pests interact with it. In some cases, you will actually see an increase in pest activity following a pest control session—this happens because the pests are fleeing the area due to the pesticide treatment. But don't worry, as this effect should settle down within a week or so.
How often should I get pest control treatments?
A single pest control treatment can significantly reduce the number of insects in your home, but in order to achieve long-term results, you will need to schedule repeat treatments. We recommend getting your pest control treatments renewed once every three months.